Thursday, March 17th, 2011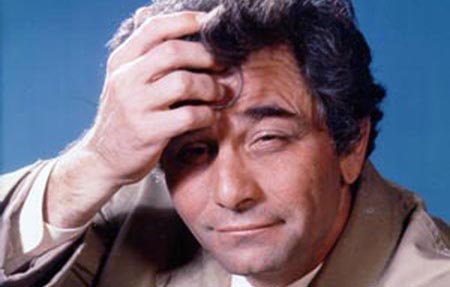 In his entertaining article from 2007 (revived via a tweet from my colleague @leroyh), Jonathan Wolff describes the tension a novelist creates between story and plot to keep the reader engaged in the unfolding narrative. He suggests however, that the inherent protocols of academic writing – and requirement to signpost theoretical, methodological and analytical processes – dictate such tensions are removed entirely.
Extending Wolff's detective novel metaphor to the TV screen; it could be said that academics take the Columbo approach to revealing the 'killer facts.' The 70's cop show from NBC (revived in 1989 by ABC) was unusual in discarding the 'whodunnit' format in favour of revealing the murderer at the very start, only for him or her to be hounded relentlessly by Lieutenant Columbo (Peter Falk), whose dishevelled looks and wandering style of enquiry belied a incisive analytical mind, a meticulous approach, and a ruthless pursuit of the truth.