The (Mis)education of Lennie Godber: 'Stir' as a Community of Practice – or – Situation Comedy meets Situated Learning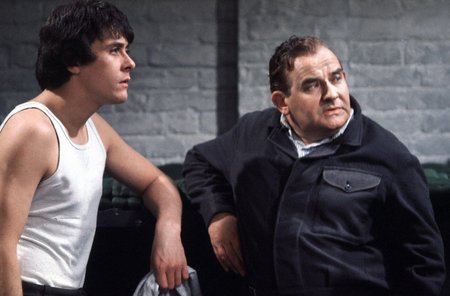 Porridge is a prison sitcom originally broadcast by the BBC between 1974 and 1977. Written by Dick Clement and Ian La Frenais, it's widely considered to be one of the best British television comedies of all time. Watching re-runs of the show recently, it struck me that whilst the central character Norman Stanley Fletcher (Ronnie Barker) – an habitual criminal and an old hand at prison – provides most of the laughs, the main narrative arc concerns the learning trajectory of new offender Lennie Godber (Richard Beckinsale).
The value of these two characters as a comedic double act is largely derived from the development and maturation of their master-apprentice relationship; most acutely observed in an early, classic episode A Night In, in which the two first share a cell together.
Lave and Wenger (1991) situate learning within specific social and physical environments. Learning is seen as a process of socialisation into a community of practice that is at first peripheral but increases gradually in engagement and complexity. Identity development and negotiation of meaning are essentially informal; unaligned with – though not entirely independent of – institutional structures.
Over the course of three series we see Godber – young, vulnerable and initially naive of prison ways – learn the ropes; an education not so much shaped by formal prison rules and routines, but by learning how to bend them, and put one over the 'screws' (prison officers) – largely under the mentorship of Fletcher. We see him increasingly adopt the prison slang (carefully moderated for the original seventies primetime TV audience), conform to inmate hierarchies, and learn the importance of prison 'currency' such as toothpaste, liquorice allsorts and in particular, snout (tobacco).
Reference
Lave, J. & Wenger, E. (1991). Situated Learning: Legitimate Peripheral Participation. Cambridge: Cambridge University Press.
Tags: communities of practice, theory