You read it here first…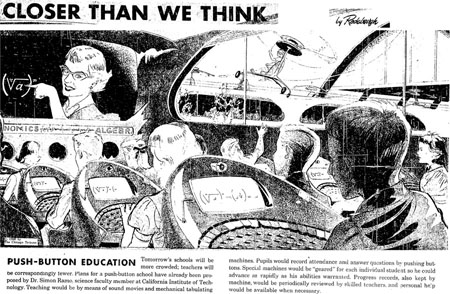 Making future predictions is great fun, especially in a New Year. So when I was challenged by Virginia Yonkers to predict a new decade, I couldn't resist. If I get anywhere near with even one of these I'll be amazed…
There will be a tipping point where video blogging – we may not call it video blogging, vlogging, or whatever by then – will become mainstream; probably initiated by the introduction of a killer platform coinciding with the emergence of a cultural or social trend that lends itself to visual commentary.
Search engine lists will be replaced by visual mapping formats. These will, by necessity, remain hierarchical, but will incorporate dynamic and semantic forms of navigation.
The development and eventual affordability of e-book readers and the increase in social text annotation (see an earlier post) will influence an unexpected shift in emphasis back to formal key texts; serving as a basis for streams of discourse (formal and informal) contextualised around key works. These streams will be increasingly multimodal.
The widespread adoption of Personal Learning Environments (PLE) will be realised, in sorts, but only through the reification of tools into competing single platforms as social media become consumed by a handful of companies (Google, Microsoft, the usual suspects).
Universities will continue to engage with social media platforms at a 'just enough' level; more as commercial branding exercises within the global marketplace than providing Open Education Resources (OER) or Open Access.
Image: Chicago Tribune, May 25, 1958
Tags: higher education, web 2.0