Me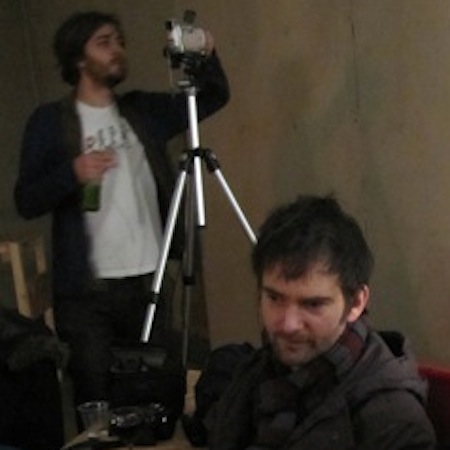 I studied for my PhD at the School of Education, University of Nottingham in the UK. My thesis examines how doctoral practices and identity development are facilitated by social and participatory media (web 2.0).
This blog is an informal dissemination of the progress of my own doctoral practices, and a place to communicate and share ideas with others who are studying and working in similar fields. It reflects on the theoretical, conceptual and methodological elements of my thesis, and on wider issues in Higher Education, learning technologies and the web. All comments are welcome.
Bio
I graduated and worked in technical illustration before studying an MA in Interactive Art and Design at University College Falmouth, where I was later employed as a Research Assistant at iRes. I was awarded a studentship with the Visual Learning Lab (VLL) at the University of Nottingham, succesfully completing an MA in Research Methods and gaining funding from the ESRC for my PhD. I continued working with the VLL as a student intern promoting visual learning across the University.
I have run workshops in the academic use of social media in a number of Universities, and I co-managed Research Practices 2.0, a project, web resource and student internship programme exploring opportunities for shared practice in this area. I was also co-coordinator of New Research Trajectories, an AHRC Beyond Text student initiative exploring experimental and creative forms of postgraduate research dissemination. I also worked on the initial stages of a project developing web-based resources to support postgraduate research students in the School of Education at the University of Nottingham.
I have previously worked as a shipyard fitter and as a care worker.
Research Interests
Higher education, student learning, doctoral education and training, e-learning and learning technologies, social and participatory media (web 2.0), digital literacies, open learning and research practices, activity theory, communities of practice.
PhD Supervisors
Dr Gordon Joyes
Prof. Charles Crook
Contact
e-mail: andy.coverdale@gmail.com
Update
Following my PhD, I was Learning Manager at Inspire Nottingham, running a learning programme for adults with learning disabilities. I am currently a Research Fellow at Southampton Education School, University of Southampton working on the Self Build Social Care project.