The Blues and the Abstract Truth – Music to Survive a PhD
Don't play everything (or every time); let some things go by. Some music just imagined. What you don't play can be more important than what you do.
Thelonious Monk
From: Steve Lacy | T Monk's Advice (1960)
OK, firstly, I'm one of those people who can only listen to instrumental music when I'm working on something that I really need to concentrate on, which unfortunately tends to constitute most things when doing a PhD – especially writing up. Any singing in there, and it's too distracting. This has ruled out huge handfuls of my music collection and hastened quite a radical shift in my listening habits, which have at times become both irrational and obsessive.
Thankfully, non-English lyrics are not as distracting (the advantage of being uselessly monolingual). Cue endless playing of Ali Farka Toure, Joyce Moreno, Orchestra Baobab, Cesario Evora etc., and the delight of discovering new international artists, including Taraf de Haidouks and the Betel Nuts Brothers! It's also given me an excuse to add to my jazz and classical recordings.
That's not to say there aren't still opportunities to play some of the other stuff. Some work can be routine and brainless. And there's always the iPod when out and about.
Secondly, I doubt any music here will quite have the evocative power of that which I associate with previous periods of studying, especially my first degree, in the sense that they became part of the social experience and collective conscience of your peer group. It's still impossible to listen to albums such as Maxinquaye, Odelay or Vivadixiesubmarinetransmissionplot without recalling something more than likely related to undergraduate drinking games.
Nevertheless, it's interesting to think how some music has become indispensible these last few years. Take for example…
Bill Evans – The Complete Village Vanguard Recordings (1961)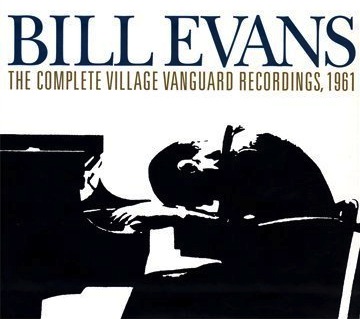 Regarded by some as the greatest live jazz recording of all time, this is in fact a compilation of two albums originally released in 1961 with additional tracks from a series of afternoon and evening sessions. It's like having your own jazz trio in the corner of your room. Equally brilliant at low-volume, it can be played late into the night without waking the neighbours.
Useful for:
Late-nighters.
Alternatives:
For alternatives, there's the Zen-like Koln Concert (1975), Keith Jarrett's ECM game-changer, or the introverted, contemporary work of Dustin O'Halloran.
You get the idea. I've selected from a range of musical genres to match up with academic activities and the doctoral experience. And because musical taste is so highly personal and subjective, I've provided a few alternatives along the way…
Various Artists – The Indestructible Beat of Soweto (1985)
Straight out of the townships, this is one of the first and best compilations of the 80's resurgence in South African music. Stands as testimony to our ability to make the most joyous sounds out of hardship and oppression. Music doesn't get more life affirming than this.
Useful for:
The mid-PhD slump.
Alternatives:
Orchestra Baobab – Pirates Choice; Sly & the Family Stone – Greatest Hits; De La Soul – 3 Feet High and Rising.
Billie Holiday – Lady Day: The Complete Billie Holiday on Columbia (1933-1944)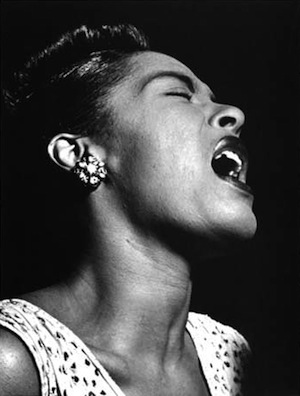 Quite possibly the most important recordings of the 20th century. Some might prefer Holiday's subsequent lush, orchestral reworkings for Decca, or even the croaky, autumnal sound of her Verve recordings, but this is the real deal, where – accompanied by some of the finest jazz combos of the era – she practically laid down the rules of jazz singing.
Useful for:
Marathon sessions of coding. All nighters.
Alternatives:
Long sessions require box sets! Also try Ella Fitzgerald – The Complete American Songbooks; Miles Davis – The Complete Live at the Plugged Nickel 1965.
Joanne Newsom – Ys (2006)
Quirky, monumental, and a bit bonkers. Ys blends Newsom's homespun lyricism with a sprawling, filmic orchestration by Van Dyke Parks. Each song is a mini-masterpiece.
Useful for:
Creative inspiration.
Alternatives:
Bjork – Debut; Jolie Holland – Catalpa; Natalie Merchant – Leave Your Sleep.
Tom Waits – Rain Dogs (1985)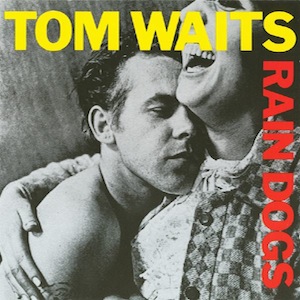 Bus rides. Train rides. Plane rides. Tango till they're sore.
Useful for:
The conference circuit.
Alternatives:
Bob Dylan – The Freewheelin' Bob Dylan; Joni Mitchell – Ladies of the Canyon; Gil Scott-Heron – Pieces of a Man; Bruce Springsteen – Nebraska.
Boards of Canada – Music Has The Right To Children (1998)
When it all gets too much, lie down in a dark room with this. Headphones on, world off. Orange.
Useful for:
Nervous breakdowns.
Alternatives:
Susumu Yokata – Sakura; Thomas Tallis – Missa Salve Intemerata.
Stevie Wonder – Innervisions (1973)
Multi-talented, multi-instrumental, multi-conceptual Stevie! The pinnacle of his supercharged early 70's creative peak.
Useful for:
Great to cook to, and (all too rare) evenings relaxing / partying with friends.
Alternatives:
Massive Attack – Blue Lines; Bob Marley & the Wailers – Natty Dread.
White Stripes – Elephant (2003)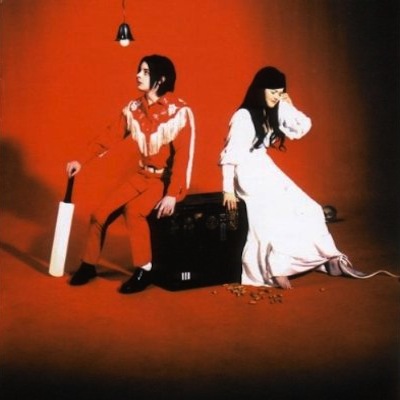 Useful for:
Running. Gym.
Alternatives:
The Clash – London Calling; Public Enemy – It Takes a Nation of Millions to Hold Us Back.
Anything by Ravi Shankar

Ravi Shankar – Festival Monterey Pop 1967 by Kalimystic
Seriously, I'm considering including Ravi Shankar in my thesis acknowledgements.
Useful for:
Conceptualising ideas. Brainstorming.
Alternatives:
Steve Reich – Phases: A Nonesuch Retrospective; Lee Scratch Perry – Arkology.
Plus…
Over the course of my PhD, I've also discovered Liszt's Années de pèlerinage, Joe Gibbs' African Dub recordings, and rediscovered Dr. Sardonicus!!
Finally, some other things I've learnt…
No matter how old you get, there are still great albums to discover (How did I miss Dusty in Memphis or Tago Mago?)
Jimmy Giuffre's Free Fall and Albert Ayler's Spiritual Unity have taught me I still know absolutely nothing about jazz.
Exit Planet Dust still does it for me. So does this.
Some music still has the capacity to totally floor me, such as this.
Tags: phd